Create Fake Instagram Posts with Zeoob's Post Generator Tool
---
Customize Your Instagram Post
Preview Your Instagram Post
What is Fake Instagram Post Generator?
Looking to generate a fake Instagram post? Look no further than the Fake Instagram Post Generator, a free and easy-to-use web-based tool that allows you to create realistic-looking posts in just a few seconds. With this instagram mockup tool, you can customize your post with any content of your desire, including text, hashtags, and images. You can even add comments, likes, and a geo tag to make it look even more authentic.
To get started, simply upload a profile picture of your choice, add the desired text and image, and customize the likes, comments, and hashtags as you see fit. You can also choose to enable dark mode or hide certain elements, such as the header or geo tag. Once you have created your fake Instagram post, you can save it as a PNG or JPG image, or share it directly on social media.
This tool is particularly useful for teachers looking to create fake Instagram posts to use in the classroom. With the ability to generate posts that look just like the real thing, students can gain a better understanding of how social media works and how to stay safe online. And with the latest update, which supports the dark mode feature, you can create even more realistic-looking posts than ever before.
Not sure how to use the Fake Instagram Post Generator? No problem! We offer a tutorial on our website that will walk you through the process step by step. So why wait? Head over to our website today and start generating your own fake Instagram posts in no time!
Features of Fake Instagram Post Generator
Instagram Post Editor - Our fake Instagram Post generator tool is very easy to use. You can edit fake post template with pencil icons and directly edit the post.
Support Dark Mode - Generate fake instagram posts with dark and light mode. Users can easily switch between light or dark mode based on their convenience.
Support comments - Add as many comments to your fake instagram post with this tool.
Support emojis - You can use emojis while building fake instagram posts. You can also use your own mobile/device emojis.
The most realistic Instagram post Design - Our instagram template is the most realistic fake instagram post generator having the latest updates of Instagram.
Live Preview of your editing - Our tool lets users edit and simultaneously preview the customization done in real-time to make further changes accordingly to your fake instagram post.
Save your projects - Save your generated fake post projects and resume once you come back.
How to make fake Instagram posts?
Open https://zeoob.com/generate-instagram-post/ in your favorite browser
Update your desired profile name
Update your desired profile picture
Upload your desired post photo
Type your desired post content along hashtags
Add post publish date
Enable or disable story
Enable or disable Geo Tag
Enable or disable verified profile icon
Add desired likes to the post
Add desired reaction to the post
Add as many comments having emojis
Once you like the preview of your generated fake post, use download button to download the image of the post.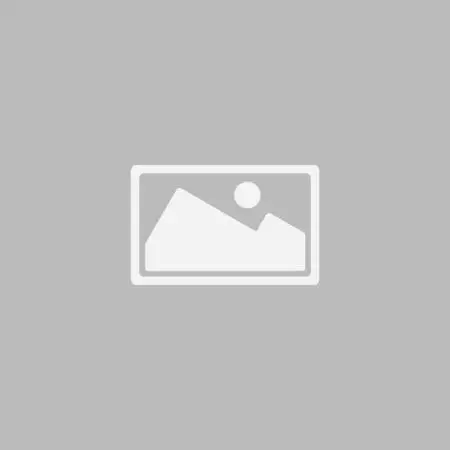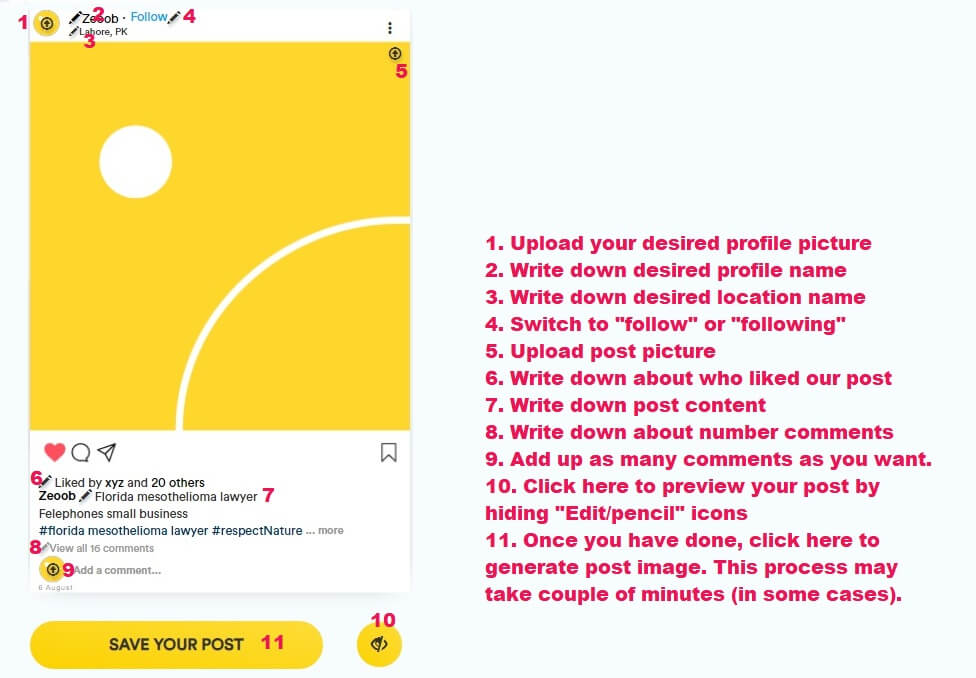 How to use Fake Instagram Post for Schools?
Teachers can create fictional Instagram Posts. Students could be asked by teachers;
What are the most important people in this post?
What was their most important moment within the post?
What particular keywords would they use within their comment?
What hashtag could they maybe use at the end of the message?
Disclaimer
This tool is only for educational purpose to help teachers to train their students. For more information read Terms.
What is simulator?
A program/website one that simulates; especially : that enables the operator to reproduce or represent under test conditions phenomena likely to original. A simulation is the re-creation of a real world process in a controlled environment. According to Wikipedia A simulation is an approximate imitation of the operation of a process or system; that represents its operation over time.