Digital content marketing has been never easy. A decade ago, this term was not in discussion. But as of today its very common and without digital content marketing, any business can survive. So marketing department need to move to digital platforms. But to train their staff they can not put them in real environment by investing money on advertisement. So zeoob provides social media simulators, which you can use to train your staff and students by creating marketing content without actually positing on social media. Use our tweet generator to generate marketing content for educational purpose.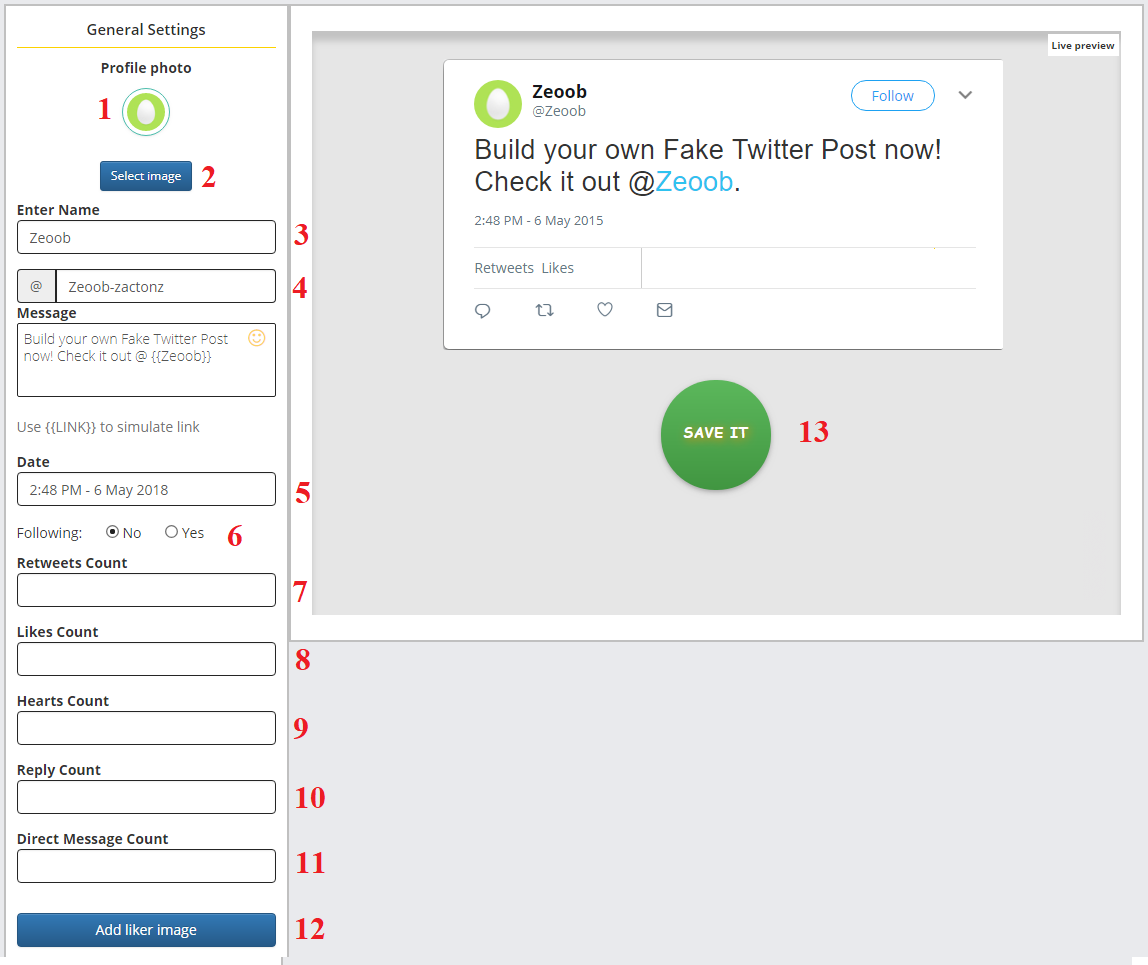 Steps to follow:
Your profile picture for twitter account.
Click on this button to upload twitter profile picture.
Type twitter account name( account title).
Type username(short url) of twitter account and find below input area to type your desired tweet text.
Type date time of tweet
If you want to display "Following" text on tweet, then click on "Yes"
Type your number of rewteets, which you want to display on your tweet. If you want to enter more than 999, then use K to represent thousand and M to represent million. i.e 3.3K, 7.8M
Type and increase tweet likes as many as you want to enter.
Type number of heart counts, use same technique as mentioned in point 7.
Enter total count for replies
Number for direct count.
Upload images, for those who liked your tweet. Click on this button, if you want to add more images. It will upload 1 image per click.
Once you think that you have build your desired tweet for your select celebrity or friend, then click on this big Save button. Now you can download your generated tweet as image and you can also share on social media.